Top 5 European Leagues | Preview Summary - Jan 22-28
Top 5 European Leagues | Preview Summary - Jan 22-28
ENGLAND
English games will start on Monday night with the game between Swansea City and Liverpool. This will be the last game of this round in the Premier League. Swansea is going towards relegating to Championship, while Liverpool is in good form after beating Manchester City with 4-3. Liverpool has few injuries (Daniel Sturridge, Nathaniel Clyne, and Alberto Moreno), but this is had not been a problem for them in the last couple of weeks. Liverpool plays really up-tempo football with the high press and almost all game of the team is really interesting. We will most likely see a game full of attacks and many goals.
The next interesting game in England during this week will be the second game of the semifinals of the English Carabao Cup between Bristol City and Manchester City. The first game almost ended with a surprise. Bristol City almost finishes with a 1-1 draw, until Sergio Aguero decided that he should score in the last minute of the game. Surprisingly, Bristol City played well on Etihad and even took the lead in the first half. Bristol will once again try to play compact on defense and use its chances on the counter-attack. On the other side, Manchester City will probably take this second game more serious. Regardless of the three injured players (Mendy, Jesus, and Kompany), City is full of amazing players. Currently, the blue team from Manchester is probably the best team in Europe and it is always a pleasure to watch this team play. The other semi-final game of the Carabao Cup is between Chelsea and Arsenal. The first game was really boring (0-0) and there were almost no goal chances in front of both teams. Now the second game should not be much different since no one wants to lose the chance to play in the final. Cesc Fabregas will be missing for Chelsea, while Cazorla, Giroud, and Koscielny will be missing for Arsenal. We expect to see a really ''ugly'' derby with lots of tackles.
The English football continues on Saturday with games from the other cup – FA Cup. The two interesting games on Saturday in the FA Cup are Liverpool versus WBA and Newport County versus Tottenham. Liverpool will use some reserves in this game but they still are going to keep the attacking style of the squad. Tottenham will miss Alderweireld against this League Two opponent, but this should not be a problem. Still, these games will be interesting since FA Cup is one of the tournaments in the world that offers the most upsets each season. The week in England will finish with two more FA Cup games (Chelsea-Newcastle & Cardiff-Manchester City). Chelsea and Manchester City will use more reserves in this games since during the week, both teams will have games from Carabao Cup semi-final stage. This will give more chances to their opponents and the games should be interesting.
GERMANY
Germany is one of the countries that will not see cup games during this week. The German fans will start watching football on Friday when the Bundesliga will start with a game between Eintracht Frankfurt and Borussia Monchengladbach. This will be a typical German derby that will be full of hard tackles and battle in the midfield lines. Saturday will start with lots of games from the Bundesliga. Regardless of the key injuries in Bayern (Neuer, Thiago, and Hummels), Bayern will be motivated to beat Hoffenheim at home. Hoffe had been playing fairly successful against the powerhouse of the German's football and this is why this game should be interesting. Dortmund will try to find its good form in a game against Freiburg. Dortmund had been going through plenty of injuries through their whole season (Rode, Reus, Philipp, Schmelzer, Durm, and Guerreiro). The problems with injured key players and the fact that Pierre-Emerick Aubameyang will most likely go to Arsenal will move the focus of the team away from this game. We can expect more problems for Dortmund against the fairly decent team of Freiburg. On the other side, RB Leipzig will try to win three more points against Hamburger in their fight for Champions League position. On Sunday we can watch Bayer 04 against Mainz. Bayer is in good form, while Mainz 05 showed some potential and desire to avoid relegation. The game should be interesting and full of attacks since both teams need three points.
SPAIN
Spanish football during this week will start with the second game of the quarterfinals between Sevilla and Atletico Madrid. Surprisingly, Sevilla won the first game in Madrid and this is a guarantee for an interesting rematch. Sevilla has some problems with injured defenders (Kjaer, Pareja, and Carrico). Atletico will also miss three players (Godin, Filipe Luis, and Nico Gaitan). The boys of Diego Simeone will surely try to win in this game and this is a guarantee for an attacking game between two of the best Spanish football teams. Copa del Rey will continue on Wednesday with a game between Real Madrid and Leganes. In the first game Leganes played really well and if it was not for the last minute winning goal of Real, Leganes would have registered their first ever draw against the Spanish football powerhouse. There is some tension in Real's squad and there are even some rumors about players faking injuries in order not to play for Zidane. On top of that, Ronaldo is in bad form and the season, in general, is really bad for the holder of the Champions League title. Real Madrid must go to the semi-finals since this might be the only title that they can win this season. On Thursday, Barcelona will try to eliminate their city rivals from Espanyol after losing the first game with 1-0. Barcelona is going through plenty of injuries (Umtiti, Coutinho, Dembele, Alcacer, Iniesta, Mascherano and Paulinho), but this should not be an excuse for Messi and company since they are playing on Camp Nou. The derby of Barcelona should be really interesting and it deserves your attention.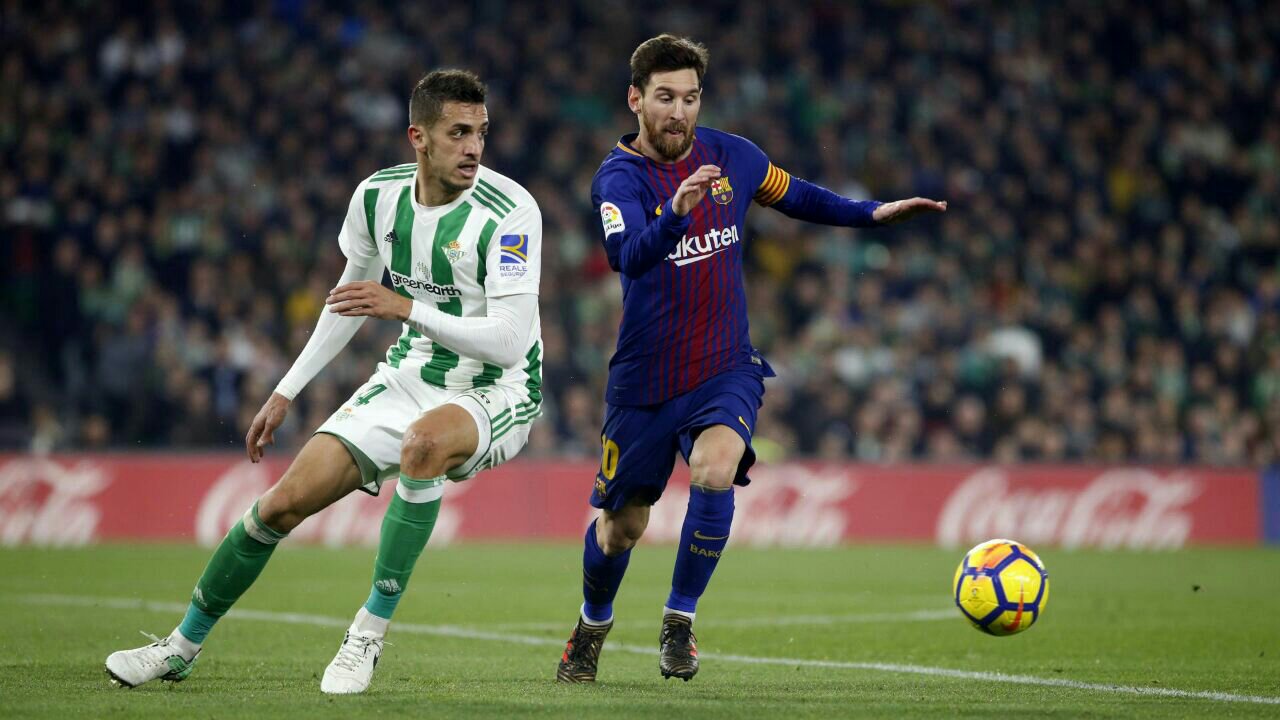 La Liga will come back on Saturday with a derby between Valencia and Real Madrid. As we noted few sentences ago, Real is in horrible form. On the other side, Valencia is third in the league and we expect that this should be a really interesting game. Real Madrid basically lost all chances for the title and even their Champions League position might be put into questions if they lose this game. The other interesting game in La Liga on Saturday will be between Villarreal and Real Sociedad. Last season both of these teams were in the front of the standing, but now only Villarreal is in top 7 of the league. Sociedad is having a rough season, but we expect that in this game they might do something better. On Sunday, anything else than home wins of Atletico (vs. Las Palmas) and Barcelona (vs. Alaves) will be a huge upset.
FRANCE
In France, we will also see some cup games during the week. The early stages of the French Cup offer lots of games in which we will see top-level teams against lower level squads. Although PSG will face Ligue 1 opponent (Guingamp), this should not be a problem. The only really interesting game in France during the week is between Monaco and Lyon. Both teams are going to rely on their full squad potential and this should be an amazing game. All other cup games in France will be less interesting and you will not miss anything if you do not watch them.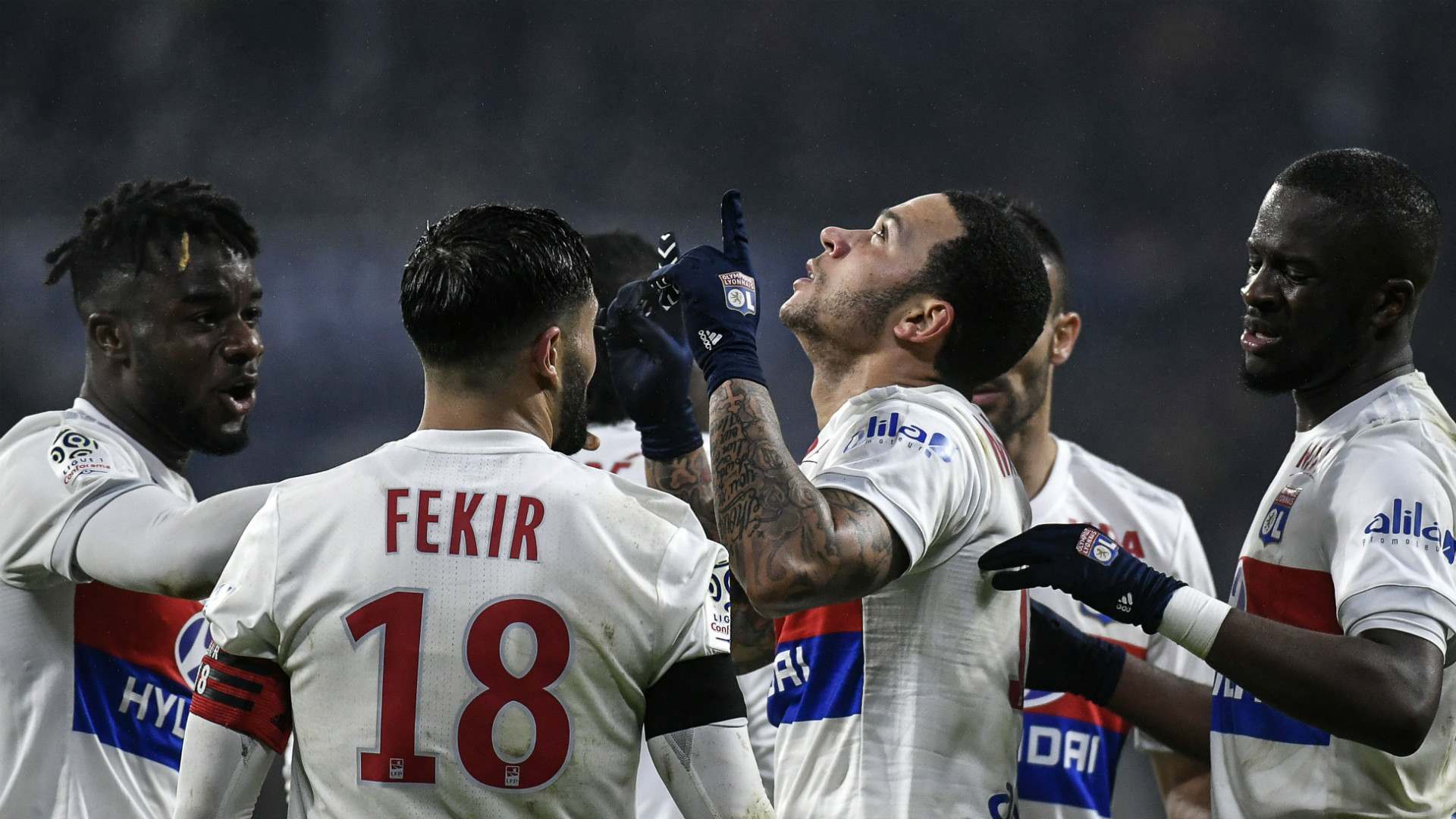 Ligue 1 will heat up on Saturday when PSG will try to destroy another opponent. The next possible victim of Neymar will be Montpellier. Watch this game if you want to see some goals… The other interesting French game on Saturday is Metz versus Nice in which we will see if Nice can continue with its good form. On Sunday the French football will be much interesting with the games of Bordeaux versus Lyon and Marseille versus Monaco. Bordeaux can beat anyone in the league, so Lyon fans should be worried. Marseille and Monaco should be the best game in France during this week. Monaco will have a really tough week, since a couple of days before they will play in a cup game against Lyon. Monaco players will be a bit exhausted. In addition, Marseille is in top-level form and we might see a home win.
ITALY
Italian fans are thirsty for football. Seria A next week will start with the last game from the current round of the league battles. Juventus will try to overcome the ups and down of this season and win at home against Genoa. Juventus has a couple of injuries (Howedes, Buffon, Marchisio, Dybala, and Cuadrado), but this should not be a problem for the team if they want to stay in the battle for the title. On Wednesday two games will be really interesting to the fans of the football. Sampdoria and Roma will continue the fight for the top places in Seria A, while at the same time Lazio will try to beat Udinese. Italian Seria A comes back after few weeks off and this is why the teams are still searching for their best form.
The next interesting Italian game is between Chievo and Juventus on Saturday night. This will be Juventus second game of the week and the stamina of the Juve players will be put in questions. Our team will surely watch this game and we encourage you to also do the same. On Sunday we can watch Inter against SPAL in a game in which Inter must win. The team will have all of their key players ready and SPAL should not be a problem for the team from Milano. Napoli will try to keep their first place against Bologna, while four other teams will continue the fight for European spots (Milan-Lazio & Roma-Sampdoria).