FUTBOL PRONÓSTICOS, PICKS y APUESTAS
En Scores&Stats nos tomamos muy en serio nuestro hándicap de fútbol.
Como uno de los principales sitios de apuestas de fútbol en el mundo, ponemos nuestra reputación en juego al proporcionar picks y consejos de apuestas gratuitos para los partidos de la Champions League, Premier League, La Liga, Serie A, Bundesliga, Ligue 1, Liga MX, MLS, Eurocopa, Copa América, partidos de Concacaf y Eliminatórias para el Mundial. Nuestros lectores esperan pronósticos ganadores de fútbol, por lo tanto realizamos durante todo el año investigaciones de apuestas y análises de los datos / estadísticas que recopilamos.
Millones de lectores se basan en nuestros consejos de apuestas de fútbol anualmente. Si eres nuevo aquí, queremos explicarte exactamente lo que ofrecemos en Scores&Stats.
Recomendamos marcar esta página como favorita, ya que es donde ocurre toda la magia.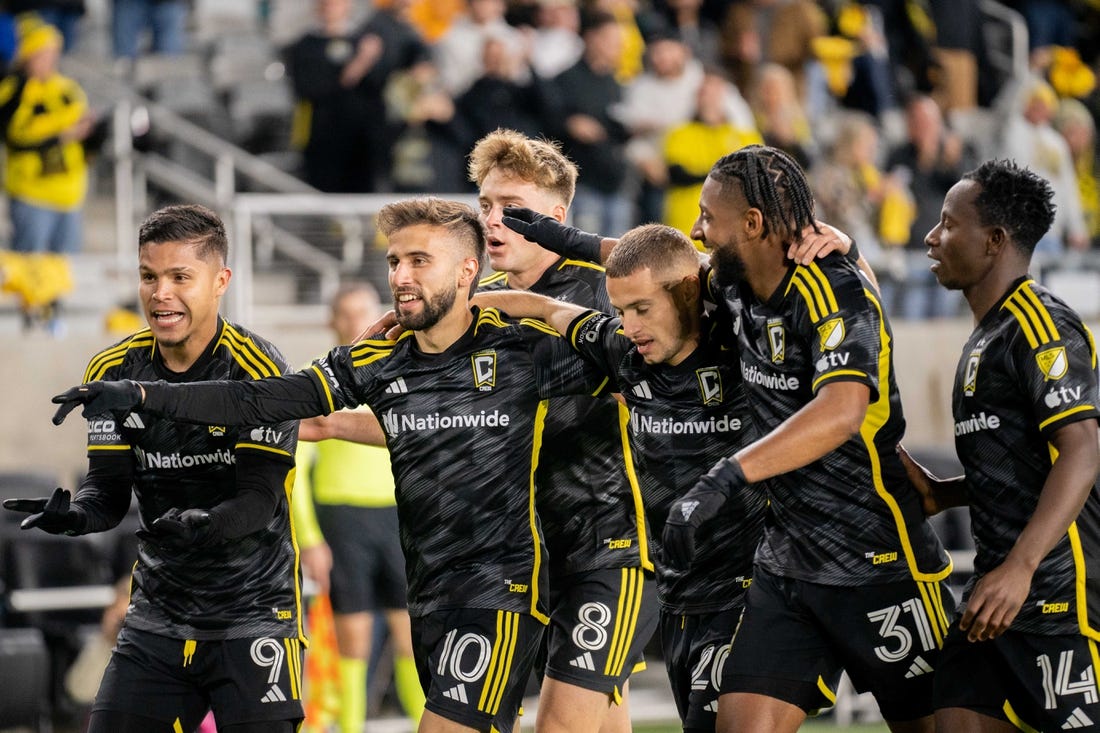 Contrasting styles will be on display when Orlando City host the Columbus Crew in an Eastern Conference semifinal on Saturday. Under coach Wilfried Nancy, the Crew like possession that leads to putting opposing defenses on their heels. They led MLS with 67 goals in the regular season and scored eight during the three-game opening-round series against Atlanta United. The playoff format adjusts to single-elimination matches for the conference semifinals and finals, as well as the
Cómo nuestros pronósticos de fútbol, investigaciones y datos hacen que los apostadores ganen más dinero
Realizamos un seguimiento de las últimas líneas de apuestas de fútbol de múltiples casas de apuestas, desde el momento en que los mercados abren hasta que cierran, lo que nos permite mantener una base de datos histórica de cuotas de apuestas.
Solo rastreamos / comparamos líneas de apuestas de fútbol de sitios de apuestas confiables y seguros. Cuando haces clic en una apuesta que deseas realizar en esta página, te llevará directamente a la casa de apuestas con las mejores cuotas para que puedas realizar tu apuesta inmediatamente antes de que se muevan las cuotas y pierdas parte del valor.
Pronósticos de los partidos con predicciones gratuitos de fútbol
Nuestros pronósticos brindan más que sólo picks de fútbol. Todo partido de cada liga tiene un pronóstico detallado lleno de investigación y datos de apuestas. Nuestros pronósticos están dirigidos a los apostadores de fútbol, pero también son valiosos para los jugadores de deportes de fantasía (DFS).
Picks gratuitos / premium de expertos en fútbol
Tenemos un equipo talentoso de handicappers de fútbol que publica picks gratuitos durante todo el año.
Nuestro objetivo es hacer de Scores&Stats el único sitio web de apuestas de fútbol confiable para ti, por lo cual proporcionamos la mayor cantidad de datos posible.