Get winning college football best bets at ScoresAndStats (SAS). Let our team of experts guide you to a profitable NCAAF season. We're not only experienced handicappers and profitable long-term, but we're data-driven. We crunch the numbers, analyze the trends and consistently win college football picks.
There's no college football handicapping service better than us and our results are documented. We let our college football best bets do the talking. Don't take our word for it. Sign-up to SAS Premium and you can analyze the historical results (all-time) to see how well our NCAAF experts have performed.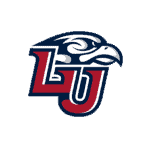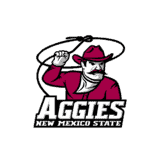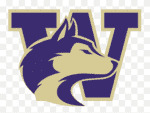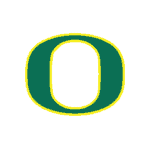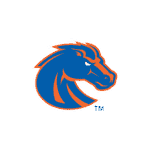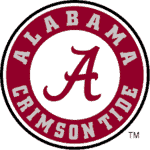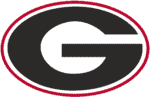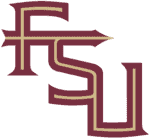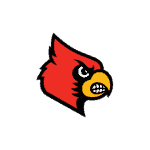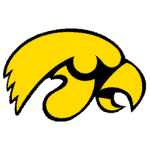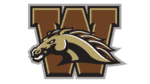 How to Bet on College Football
Learning how to bet on college football is simple and we'll guide you along the way. We have published a lot of NCAAF betting guides for beginners and experienced handicappers. One of your first goals should be reading through our college football betting guides to learn how all of the markets operate.
College football doesn't have the international appeal of the NFL, but NCAAF is immensely popular in the United States. Lots of CFB games are also aired in Canada and Canadians love to gamble on NCAAF.
We're now going to explain how to understand college football odds.
College Football Odds Explained
We're going to examine how to understand NCAAF odds (moneyline, point spread and game total).
NCAAF Moneyline Odds: Georgia (-575) vs. Florida (+425)
The moneyline is one of the common ways to bet on college football picks. What you need to know is that when the odds are negative (-), the number equates to how much you need to bet to win $100 (Bet $575 on Georgia to Win $100) and when the odds are positive, the number equates to how much you'd win on a $100 bet (Bet $100 on Florida to Win $425). In many cases, betting big favorites on the ML isn't worth it.
NCAAF Point Spread Odds: Georgia -14.5 (-110) vs. Florida +14.5 (-110)
The point spread in NCAAF makes games more even. You'll need to bet $110 to win $100 on either side. However, if you bet on Georgia -14.5, the Bulldogs need to win by 15+ points for the bet to win. If you bet on Florida +14.5, the bet will win if the Gators win the game or lose by 14 points or less.
NCAAF Game Total Odds: Over 47 Points (-110) vs. Under 47 Points (-110)
Both teams' scores are combined for game total bets. If both teams combine to score 48+ points, the over will win, but if both teams combine to score 46 or fewer points, the under will win. If the game ends with exactly 47 points, both sides of the bet will push, which means you'll get the amount you bet back.
College Football Betting Tips and Strategies for Beginners
Here are some basic NCAAF betting tips and strategies for beginners:
Specialize: There are 133 FCS schools and 128 FBS schools in college football. With over 250 college football programs, specializing is imperative. Michigan fan? Focus on the Big Ten. If you follow smaller NCAAF conferences, focus on building data on those conferences only. You don't necessarily need volume to win a lot of money on college football best bets.
College Football Betting Trends: One way to get ahead of the game is to focus on trends. If you have lots of NCAAF data, you can uncover trends that others can't. Our experts utilize CFB betting trends to make college football picks. Many trends will win long-term if you're consistent.
College Football Statistics: Learning how advanced college football stats and metrics work will help you formulate college football best bets. Some of the stats you should learn to start with are FPI, FEI, Sagarin ratings, Elo, Win Probability, EPA, PPA, WPA and CPOE.
College Football Best Bets at ScoresAndStats All Season
We'll help you win more college football best bets. We release college football picks covering all of the big markets, including moneyline, point spread, totals, props, futures and more. We have handicappers that specialize in college football player props and alternate markets to ensure we're finding all of the value.
Our experts publish college football picks, analysis and insights year-round. It all starts with futures. Prior to the start of the NCAAF season, our CFB experts cover all of the popular futures betting markets, such as National Championship winner, conference winners, regular season win totals and more.
During the season we release college football best bets every week. We release hundreds of CFB picks weekly. Our experts seek out the value (+EV) by analyzing all of the betting markets available. Most of the college football handicapping services only release straight bets, but we research all markets.
Access Premium College Football Picks
Don't have time to handicap games? That's fine. Let our experts lead you to winning college football best bets. We have a growing team of 50+ NCAAF handicappers that release college football picks all season.
In order to access the premium college football picks, you need to open an account with us. Simply click on the "Join" button at the top of our website to open your account. Once you have an account, you'll be able to access our sports handicapping platform, which is powered by Sports Hub.
We offer more than just winning college football best bets. We also have an NCAAF consensus report to help bettors analyze the market on a daily basis. Our report shows members exactly where the public and sharps are betting. We have partnerships with multiple sportsbooks to gather our real-time data.
College Football Best Bets FAQ
How does college football betting work?
Betting on college football best bets is simple and we'll teach you everything you need to know. There are three main betting markets to start with. Those are the moneyline, point spread and game total. In college football, the most popular way to bet is point spreads, as the moneyline odds rarely offer value.
Is betting on college football legal?
Betting on college football is legal for the most part. While you need to verify based on where you live, it's legal to bet on college football games in most jurisdictions. If you're unable to find college football odds at your sportsbook, you need to switch to a better platform, even if that means using an offshore bookie.
How do you bet a parlay in college football?
There are multiple ways to bet on college football parlays nowadays. You can bet on multiple games on a single wager (parlay) to increase the payout odds, but keep in mind, the more games you add to your bet, the riskier it is. If one selection on a parlay loses, the entire bet loses. Legal sportsbooks will also allow you to bet on same-game parlays, which means you can bet on multiple selections from the same game.
What does a +7 spread mean in college football?
There are three outcomes when the point spread is +7. If you have a bet with a +7 point spread, you'll win that bet if the team wins the game or loses by six or fewer points. The bet will lose if the opposing team wins by eight or more points. The bet will push if the team loses by exactly seven points. When one of your college football picks pushes, the bet is void and the amount you staked will be returned.
How many teams make the College Football Playoffs?
For the 2023-24 college football season, there will be four teams in the CFP. Next season (2023-24) there will be 12 teams in the College Football Playoffs. The way it'll work is the six highest-ranked conference champions will earn a bid. The other six teams will be the highest-ranked teams that haven't earned a bid.