When it comes to betting on the NFL, there are lots of tips and tricks that you should know about. In the same way, there are also plenty of NFL betting mistakes that you need to be aware of in order to succeed.
Lucky for you, we have compiled a list of common NFL betting mistakes that many people make. If you're serious about beating the bookies and winning money, don't make these mistakes betting on the NFL.
Betting on Your Favorite Team
If you're a fan of the NFL, the chances are that you have a favorite team. Supporters of football teams can be hugely passionate, which is all well and good. However, when it comes to betting on the NFL, your personal bias can have an adverse impact.
You might think that you have some inside information or you could bet against your team because you're not happy with their recent performances. By all means, bet on your favorite team from time to time, but don't let your emotions get the better of you.
Always Betting on the Bookies' Favorites
Many football bettors wager on the bookies' favorite every single time, simply because the favorite stands a better chance of winning. However, backing the favorite in every NFL game will likely be a losing strategy over time.
Of course, there is nothing wrong with betting on the bookies' favorite, but you should also back the underdog when the time is right. If you do your research and find the right blend of favorites and underdogs, you will give yourself a greater chance of making a profit.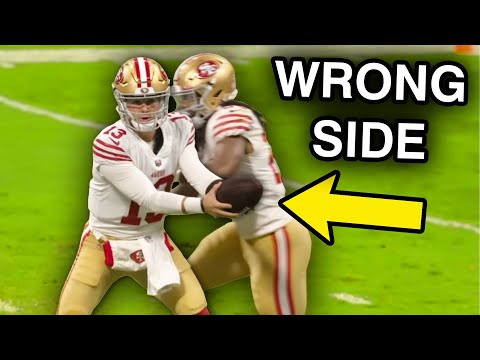 Ignoring Injuries
Injuries and missing players can have a big impact on how an NFL game pans out. With task-specific players in almost every position on the field, even the slightest change to a team can shake things up drastically.
For example, if the star quarterback is injured, the team will be weaker. Instead of looking at the bookies' odds and betting on the favorite to win, check out the latest team news and injuries and adjust your wagers accordingly.
Failing to Check the Weather
Snow, heavy rain and extreme heat are all conditions that can change the course of an NFL game. With that in mind, you should always check the weather forecasts in the area before you part ways with your money.
Inclement weather can impact certain betting markets such as over/under wagers, as lower-scoring games tend to occur during tricky conditions. For that reason, you should always consider the weather before you bet on the NFL.
Betting Too Many Parlays and Props
Lots of bettors get reeled in by big parlays and wild prop bets, with these unique wagers often serving up high odds and attractive potential payouts. However, we recommend keeping large parlays to a minimum if you want to be successful.
With multiple legs to depend on in every parlay, it only takes one surprise result or upset for the entire bet to fall through. That's why we suggest steering clear of big parlays and focusing on well-researched singles.
Read our tips for winning NFL survivor pools next.