There are so many great betting options when betting on the NFL each week and that includes making a teaser. A teaser bet allows you to buy some extra points in an effort to give yourself a little protection when making bets.
The most common teasers include six and ten points. We will look at both options for the week 3 slate. Here are three of the best teaser picks for each type of bet.
NFL 6-Point Teaser Picks for Week 3
Best Bet: Bears -3.0 to +3.0
The Chicago Bears host the Houston Texans in one of the most interesting match-ups in week 3. Chicago was destroyed on Sunday Night Football in Green Bay, but the Bears also have a win this season.
Houston tied the Colts in week 1, but are still looking for their first win. The Bears should win this game, but giving yourself extra six points is the way to go.
Best Bet: Chiefs -6.5 to -0.5
The Kansas City Chiefs have been extremely impressive through two weeks, but traveling to Indianapolis in week 3 won't be easy. Indianapolis is still looking for their first win of the year and they will be desperate to win at home.
Indianapolis will keep this game close, but moving the line by six points and taking the Chiefs is the way to go.
Best Bet: Vikings -6.0 to Vikings PK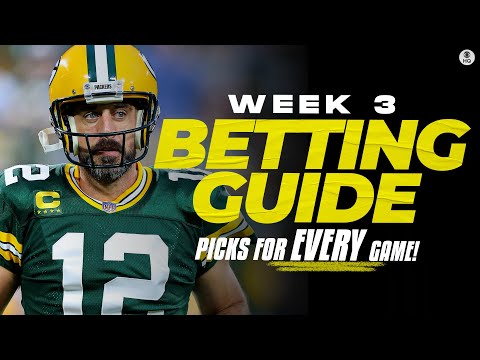 NFC North rivals meet up in Minnesota in week 3, as the Vikings host the Detroit Lions. It looks like this is going to be an interesting NFL match-up, as there doesn't feel like a ton of separation between the teams.
A six-point spread doesn't feel right for this game and it's best to buy six points and simply bet on the Vikings to win at home.
NFL 10-Point Teaser Picks for Week 3
Best Bet: Bengals -4.5 to +5.5
The Cincinnati Bengals are still looking for their first win, as they go on the road to New York in week 3. Cincinnati is a solid favorite in this game, but this is a game that could be closer than most would think.
Cincinnati has to prove they can win a game in 2022 and until they do, taking ten extra points is the best bet to make.
Jaguars vs. Chargers Predictions
Best Bet: Jaguars +7.0 to +17.0
The Jaguars have been a pleasant surprise this NFL season, but they are big underdogs on the road in LA in week 3. The Chargers are terrific on offense, but they always seem to make some costly mistakes.
Take ten extra points for the Jaguars and bet on them to keep the game within 17 points.
Ravens vs. Patriots Predictions
Best Bet: Patriots +3.0 to +13.0
Anytime that you have a chance to buy 10 points and get the Patriots at +13 at home, you simply have to do it. Baltimore just blew a big lead in week 2 and it's going to be interesting to see if they can regroup.
Even if the Ravens are able to bounce back, they won't win this game by 13 points.