VALORANT is a popular first-person tactical hero shooter with a big eSports scene. If you enjoy betting on eSports and want to give VALORANT a try, what better way to start than by absorbing our top tips for betting on VALORANT?
Make Use of Multiple VALORANT Betting Markets
Thanks to the rise in popularity of eSports betting, there are now lots of different VALORANT betting markets on offer. Of course, you can wager on the winner of a VALORANT match, but that is merely the beginning of the fun.
The leading eSports betting sites have odds for totals, handicaps, futures and props. Better still, if in-play betting is your thing, you will be pleased to learn that some bookmakers offer live VALORANT betting markets for high-profile matches and events.
Rocket League Betting Strategy
Research Players and Teams
This may sound like an obvious thing to do, but many people don't carry out substantial research on the eSports teams and players they bet on. Instead, many bettors simply follow the bookies' odds and back the favorite every time.
If you want to find the best value in the bookies' VALORANT odds, you need to learn about the players and teams. Before you bet on a match, check the form guides, head-to-head records, player stats and everything in between.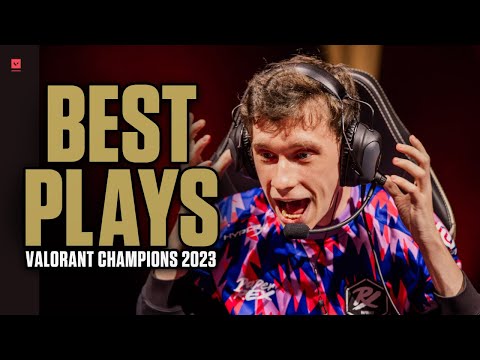 Evaluate the VALORANT Event Schedule
There are lots of different eSports events in this day and age, making it difficult to know which tournaments to bet on. For that reason, we recommend studying the VALORANT event schedule to learn about the best tournaments to target.
Events such as the VALORANT Champions Tour are far more important than lower profile tournaments, meaning players and teams will place greater significance on prominent events. Accordingly, you need to be aware of the importance of an event before you bet on it.
Follow Insightful Social Media Accounts
We all know that social media has its downfalls, but it can be very useful when it comes to betting on VALORNAT. If you follow the right social media accounts, you can get access to insights, statistics, news developments and even inside information.
Platforms like Twitter and Instagram can be extremely beneficial to eSports bettors who want to gain an edge over the bookies. You can also look at online blogs and forums such as Reddit to find even more information about teams and players.
Find the Best VALORANT Odds and Bonuses
With various bookmakers offering VALORANT betting opportunities, it can often be difficult to know which bookie to trust. That's why we recommend exploring plenty of different betting sites to compare odds, bonuses and other important factors.
Higher odds or bigger bonuses can make all the difference when it comes to betting on VALORANT. If you want to take your VALORANT betting to the next level, be sure to be patient and find the right options with advantageous opportunities.
Check our our Dota 2 betting strategy guide next.