You may have heard the expression "making a left turn" when someone jokingly describes NASCAR racing. That's because many of the tracks in NASCAR are ovals that only require turning left. However, that's not the case for every track in the sport. There are several types of tracks including road courses that include both left and right turning. And, no two oval tracks are the same! Some can be high-banked, flatter, or shorter than a mile long or over two miles in distance. Here are the NASCAR track types explained.
NASCAR Superspeedways
Daytona International Speedway and Talladega Superspeedway are the two tracks considered to be "superspeedways" due to their high-banked turns and tri-oval designs. There is also Pocono, which is known for its triangle layout. One common factor for Daytona and Talladega was the use of restrictor plates in the past, which helped keep the speed of Cup Series cars at a speed considered to be safer. Restrictor plates have been replaced with tapered spacers. Here are the three NASCAR Superspeedway track types explained.
Daytona International Speedway: Daytona is the birthplace of NASCAR! The Daytona NASCAR race moved from the course that used the beach and the paved beach-front road as its original track was replaced by Daytona International Speedway in 1959. The track is home to the famed Daytona 500 and is 2.5 miles long with high-banked turns. Richard Petty, known as The King to NASCAR fans, won at Daytona International Speedway a record ten times with seven of those checkered flags being Daytona 500 victories.
Pocono Superspeedway: This track is known as the Tricky Triangle to race fans due to it having only three turns! Each turn is completely different making it a venue that is always a challenge for crew chiefs to plan for. The most iconic turn at the track is the "Tunnel Turn" which is above the tunnel that allows access to the infield. It's one of the bumpiest portions of track in NASCAR racing and has caused several drivers to lose control, even for a split-second, over the years. The track is 2.5 miles long and opened in 1974.
Talladega Superspeedway: It's the biggest and the fastest! NASCAR Founder wanted a track bigger than Daytona International Speedway so he built Talladega Superspeedway on the site of a former WWII military airbase. The track is a massive tri-oval that is 2.66 miles long with banked turns that are taller than a two-story building. The runway of the former airbase is visible from the air and serves as "Talladega Boulevard" for infield events during race weekends including concerts. The venue covers over 3000 acres. In 1987 Bill Elliott set a track record speed of 212.809 mph.
NASCAR Intermediate Tracks/Speedways
Speedway or intermediate tracks are tracks that are greater than a mile long. Most NASCAR fans will probably consider 1.5-mile facilities as being the "true" intermediate tracks on the Cup Series Schedule. The best way to start this category off is with the reconfigured Atlanta Motor Speedway.
Atlanta Motor Speedway: Located in Hampton, Georgia just south of Atlanta and built in 1960. The track is 1.54 miles long and has recently been reconfigured to allow racing that is more similar to events held on Superspeedways. Dale Earnhardt won at Atlanta Motor Speedway nine times.
Charlotte Motor Speedway: This track is known as Jimmie Johnson's playground! The former full-time driver who won seven Cup Series Championships won at Charlotte eight times. The track is what most fans think about when it comes to Intermediate tracks as it is 1.5 miles long with high banking and a tri- oval design. Charlotte Motor Speedway opened in 1960 and was used in the Elvis Presley movie titled Speedway.
Darlington Raceway: Located in Darlington, South Carolina, this track was considered one of the first "speedways" in the sport because of its size. Most tracks on the schedule were short tracks and Darlington opened in 1950 with an impressive 1.37-mile surface. Darlington has two nicknames, which are The Speedway Too Tough to Tame and The Lady in Black. It's also home to the Darlington Stripe, which is a rub mark that appears on cars after rubbing against the outside wall.
Dover Motor Speedway: Dover is a single-mile-long racetrack located in Dover, Delaware that originally opened in 1969. Dover Motor Speedway is nicknamed The Monster Mile due to its style of racing, which often includes wrecks that damage a bunch of cars during an event. It is a banked oval with similar turns and banking on the front and back stretches. Jimmie Johnson won at Dover a record eleven times.
Homestead Miami Speedway: The track is a 1.5-mile speedway with sweeping turns that have been reconfigured slightly to make for better racing. In the past, cars tended to spread out quickly making for boring racing, but the changes to the turns allowed for more passing opportunities during restarts and short-stretches of racing. The venue opened in 1999 and has become more popular over the years as races there have become more competitive and exciting.
Kansas Speedway: This is one of the newest tracks on the NASCAR schedule and it is 1.5 miles long. It hosted its first NASCAR event in 2001. Kansas seems to offer opportunities for winning to a wide range of drivers as only a handful have won two or more races since the track was added to the schedule. Denny Hamlin is the only driver to have won at Kansas four times as of the 2023 season. Kansas is a high-speed tri-oval that has wide turns and a sweeping front stretch that incorporates turn four, the tri- oval and turn one.
Las Vegas Motor Speedway: This is a 1.5-mile track that hosted its first Cup Series event in 1998. The venue has a long history that includes short-track racing before becoming the modern facility on the schedule today. The track shares characteristics with tracks such as Charlotte Motor Speedway and Kansas Speedway. The front stretch is very similar to the design at Kansas, but has 20-degree banking in the turns. The track is credited with helping Las Vegas become a sports town because it brought a major "professional" event to the city regularly. Since then, Vegas has added an NFL and NHL franchise.
Michigan International Speedway: This is the "home track" for racing because of the ties that Michigan has with the car and motorsports industry. Detroit is about an hour away from the track which is located in Brooklyn, Michigan. The track, commonly referred to as MIS, is a 2-mile d-shaped oval that first opened in 1968 and started hosting NASCAR events in 1969 with Cale Yabough winning the first Cup race at the track.
Nashville Superspeedway: The Music City is home to the old Fairgrounds Speedway and now Nashville Superspeedway has reopened just outside of the city limits near Murfreesboro, Tennessee. The track is called superspeedway, but it's in name only as it is only 1.333 miles long. The surface is concrete and features a high-banked design with a sweeping tri-oval front stretch. The venue is also known for its custom guitar trophy.
New Hampshire Motor Speedway: If you like lobster then this is the track that you want to win a race on. The winner gets a trophy in the form of a massive live lobster. New Hampshire Motor Speedway seems like it has been around forever, but it opened in 1990 with only a few slight modifications done since then. The track is a straight-forward oval with only slight banking.
Phoenix Raceway: The NASCAR Cup Series season wraps up every year at Phoenix Raceway in Avondale, Arizona. The track has a distinct dogleg design coming out of turn four and into the finish line. This was not the case only a few years ago as the track was flipped. The dogleg was the former back of the track and the straightaway backstretch used to be the front-stretch and finish line. The new layout makes for much more exciting races.
Texas Motor Speedway: Everything is bigger in Texas and that seems to be the case with the wide- sweeping turns at Texas Motor Speedway. The facility opened in 1996 after breaking ground in 1995. The track is 1.5 miles long with different banking in turns one and two compared to turns three and four, making it a tough track to dial a car in on. The front stretch is a quad-oval with a short transition straightaway separating the traditional tri-oval design. This makes for exciting restarts!
Gateway/Worldwide Technology Raceway: Most race fans know this track simply as Gateway! The venue is located in Madison, Illinois only a short distance from St. Louis, Missouri and the Gateway Arch. Now, due to naming rights, the facility is Worldwide Technology Raceway. The track is a tight relatively flat venue that is 1.25 miles long. It has an eggshell design, similar to Darlington, with turns 3 and 4 being wider, banked more and longer than turns 1 and 2.
NASCAR Short Tracks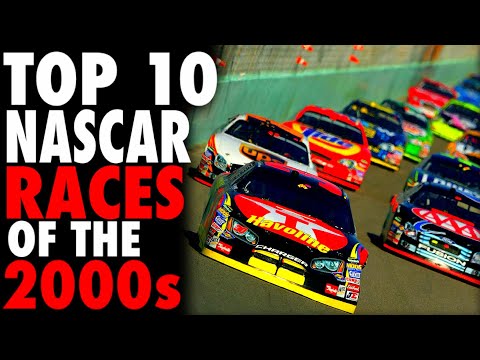 Short tracks on the NASCAR schedule are those venues that are less than 1 mile long. As with other tracks of larger size, no two short tracks are the same. Some are flat, others are high-banked and all are known for tight racing and flared tempers.
Bristol Motor Speedway / Bristol Dirt Track: Bristol Motor Speedway is only .53 miles long, but incredibly high-banked, which is why it is often referred to as the "Colosseum" by race fans. The track opened in 1961 and has been reconfigured a few times to keep up with the changing style of cars and racing. The track is covered in dirt for one of its two races on the schedule.
Los Angeles Coliseum Short Track: This venue is known for college, NFL, USFL football, soccer, concerts, MLB, two Summer Olympics and the first Superbowl! The LA Memorial Coliseum is a historic venue that has hosted the NASCAR Cup Series Clash on a temporary short track built over the surface of the infield! The track, when assembled, is flat, short and built for an exciting Clash every time NASCAR visits.
Martinsville Speedway: This track is one of the most classic short tracks on the NASCAR Cup Series Schedule. Martinsville opened in 1947 and is known for its paperclip shape, which gives it the nickname of The Paperclip! It has two long stretches and tight turns where turns one and two, as well as turns three and four, bling together. The track is only .526 miles long and has an average banking of 22 degrees in the turns. It is also known for its grandfather clock trophy and signature hotdogs.
North Wilkesboro Speedway: This is a Cinderella story for NASCAR. North Wilkesboro Speedway in North Carolina was shuttered following the 1996 season and fell into decline for years. Several groups of fans and investors worked over the years to keep some type of racing at the track and bring it back to life. This finally happened in 2023 when NASCAR held that season's All-Star race at the revived venue. The track is .625 miles long and shaped like an oval with a slightly curving back stretch.
Richmond Raceway: This short track on the NASCAR schedule is known for being "short", but shaped like a larger superspeedway. It has the shape of a larger tri-oval while being just 0.75 miles in length. The Virginia venue opened in 1946 following WWII and hosted NASCAR races in 1953 with Lee Petty scoring the first NASCAR-sanctioned event at the track. Kyle Busch won his 50th Cup Series race at Richmond during the 2018 season.
NASCAR Road/Street Courses
The final type of track on the NASCAR Cup Series schedule is Road/Street courses. This is where we add right turns into the mix, with longer courses complete with elevation changes and plenty of shifting and braking. NASCAR has added additional road course races to the schedule as well as a street course race in Chicago. Here's a breakdown.
Circuit of the Americas/COTA: Austin, Texas is home to the Circuit of the Americas road course, which is known as COTA. The venue is a state-of-the-art facility that has quickly become a race fan favorite since opening in 2012. The track has 19 turns and stretches out for 3.426 miles. The NASCAR Cup Series first came to the track in 2021 with Chase Elliott winning a rain-delayed event.
Sonoma Raceway: Older race fans may stick to calling this Sonoma, California race track Sears Point, but the official name is now Sonoma Raceway. This road course is known for the changes in elevation along a challenging course that has 12 turns over a 2.56-mile track.
Chicago Street Track: The Chicago area used to host NASCAR Races at Chicagoland Speedway, but that stopped following the 2019 season. Then, Chicago, Illinois leaders heard that NASCAR was considering hosting a race on a street course located in a Major American city. They quickly organized, made a proposal to NASCAR and were awarded a race that uses city streets near Grant Park. It is 2.5 miles long and has 12 turns.
Indianapolis Road Course: Indianapolis Motor Speedway in Indiana is host to the world-famous Indianapolis 500 and formally the Brick Yard 400 in the NASCAR Cup Series. Now the Cup cars race on the Indianapolis Road Course, which uses the infield course and portions of the main speedway. It has 12 turns and is 2.439 miles in length.
Watkins Glen International Raceway: Sometimes Watkins Glen, located in Watkins Glen, New York, is simply referred to as "The Glen" by race fans. This road course is known for rough and tumble NASCAR Cup Series races filled with excitement and sometimes massive wrecks. The venue, as we know it now, was built in 1956. It has 11 turns and is a staggering 3.450 miles long.
The Charlotte ROVAL: The Roval is a hybrid road course located in the infield of Charlotte Motor Speedway in North Carolina. The Roval is similar to the road courses at both Indianapolis Motor Speedway and Daytona International Speedway as the course uses an infield section with a small portion of racing taking place on the main speedway track. It can be configured for having 11 to 15 turns depending on the race and sanctioning body.
NASCAR is no longer a sanctioning body that only focuses on short tracks and left turns. The organization has grown into a worldwide governing body that oversees competition in the United States, Canada, Mexico, Europe and Brazil. It also covers racing in smaller Series and local tracks across the United States. Hopefully you, as a race fan, can expand your scope of viewing now that NASCAR track types have been explained. Of course, this article only covers the venues on the Cup Series schedule, but there are many other exciting NASCAR-sanctioned tracks to visit in other countries.